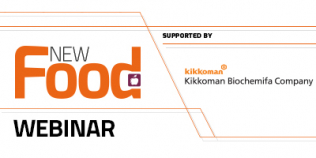 Result Contents:
Two leading experts discuss several detection methods, including ATP, ATP+AMP and A3, for efficient and rapid hygiene monitoring, and explore a new way to set benchmarks. Join Mikio Bakke and Dr Arne Lundin as they offer an insightful talk into hygiene control, designed for those in charge of hygiene monitoring systems, quality control/assurance, food safety, and/or sanitation programmes.
Attendees will learn:
Find out about novel food and beverage hygiene tests, including Kikkoman A3, for the creation of an effective environmental monitoring programme (EMP)
Discover the benefits of Kikkoman A3 as an ATP test
Learn how to effectively set benchmarks for residues, including allergenic food.
Hygiene control in the food & beverage industry
Analyzing ATP,ATP+AMP or A3 and a new way to set benchmarks
BioThema AB Owner Dr Arne Lundin
Introduction of Kikkoman
Kikkoman Corporation Ph.D., Manager Mikio Bakke