Lumitester seminar information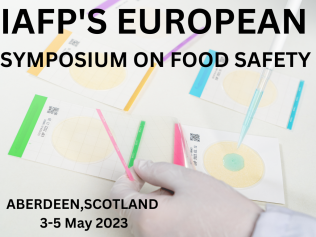 Closed seminar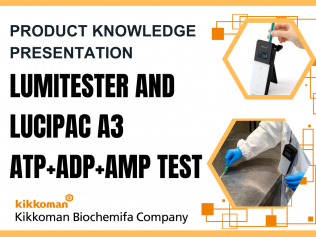 The Indonesia International Laboratory Equipment, Analytical Instruments &Services Exhibition 2023 (INALAB 2023)
INALAB 2023 will be held on 23-25 August 2023, and will be co-located with INAPHARM, CHEMICAL INDONESIA, and Food Manufacturing Indonesia at Jakarta International Expo (JIExpo), Kemayoran, Jakarta-Indonesia. Known to be the showcase of the latest Laboratory Equipment and Analytical Instruments for various industies to Indonesia's Laboratories industries and Asia-Pacific Region. Indonesia as the largest market for the laboratory industry in the region is very potential for health-related needs. Based on the introduction of general health insurance in 2014, there is a huge number of Indonesian people who are entitled to health care, which reaches more than 220 million. The health care includes laboratory tests and very soon, all 270 million inhabitants will be entitled to benefit from it. There are nearly 2,900 hospitals in Indonesia. Many of them have
Seminar
ATP is the universal energy molecule found in all living things. ATP tests are widely used in all types of food processing plants or in hospitals because they are easy to use and provide immediate feedback and verification of sanitation processess.
Kikkoman Biochemifa Regional Manager Yusei Tsuda will introduce the new generation of ATP test, Lumitester Smart and LuciPac A3-ATP Test (Kikkoman A3). The only system available to detect all three adenylates of ATP (ATP+ADP+AMP or "A3") all in one test. Compared to conventional ATP test that could only detect ATP, ATP Test (Kikkoman A3) is able to detect the degradation of ATP, which most food residues are rich with.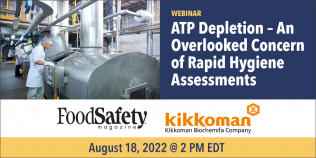 ATP tests for hygiene monitoring are used in food processing because they are fast, easy to use, and cost-effective. Recent research has characterized the limitations of conventional ATP tests—limitations that can lead to false negative hygiene assessments. The issue relates to the tendency of ATP to degrade in many soils and under common plant environmental conditions. If this depletion occurs, ATP-based assessments become increasingly less sensitive and may yield indications that the surface in question is clean when, in fact, significant levels of soil may still remain. Conditions resulting in ATP depletion are most common in typical manufacturing venues and can result in a false negative in areas sensitive to food hygiene maintenance. This webinar will present recent research from the University of Wisconsin–Madison demonstrating this ATP-depletion phenomenon and how processors can guard against such false negative assessments.
Learning objectives:
Why ATP tests may show false negative assessments
Which food, and which food processors, are most at risk for these false negative assessments
How this issue with ATP may be impacting your sanitation program
ATP Depletion-The Risk of False-Negatives in Hygiene Monitoring
Professor and Chair of the Food Science Department University of Wisconsin - Madison Scott A. Rankin, Ph.D.
Case Study: ATP Test (Kikkoman A3) in food and beverage industry
Director of Key Accounts and Market Segments, Weber Scientific Marybeth Karczynski
Introduction of Kikkoman
General Manager, Marketing & Planning Division, Kikkoman Biochemifa Company Mikio Bakke, Ph.D.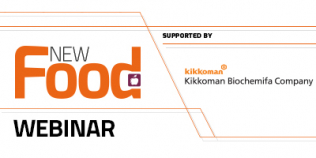 Result Contents:
Two leading experts discuss several detection methods, including ATP, ATP+AMP and A3, for efficient and rapid hygiene monitoring, and explore a new way to set benchmarks. Join Mikio Bakke and Dr Arne Lundin as they offer an insightful talk into hygiene control, designed for those in charge of hygiene monitoring systems, quality control/assurance, food safety, and/or sanitation programmes.
Attendees will learn:
Find out about novel food and beverage hygiene tests, including Kikkoman A3, for the creation of an effective environmental monitoring programme (EMP)
Discover the benefits of Kikkoman A3 as an ATP test
Learn how to effectively set benchmarks for residues, including allergenic food.
Hygiene control in the food & beverage industry
Analyzing ATP,ATP+AMP or A3 and a new way to set benchmarks
BioThema AB Owner Dr Arne Lundin
Introduction of Kikkoman
Kikkoman Corporation Ph.D., Manager Mikio Bakke