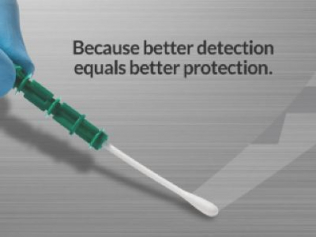 More Than Just ATP: Monitoring Brewery Cleanliness with the Kikkoman A3 System
Ensuring that your brewery stays clean is more important than ever, and checking your brewing surfaces for contamination is the best way to keep production up and running. ATP technology is a fast and accurate method to check the cleanliness of any surface in your brewery. This webinar will outline the benefits of testing for ATP as part of your brewery sanitation program, and how the new A3 technology from Kikkoman goes beyond ATP testing alone. Join the team at Weber Scientific to learn more about using the A3 system to make sure your brewery stays clean!
This webinar was held on October 20, 2021 and is now available online!
Register below and watch the webinar for free.
Monitoring brewery cleanliness with top-of-the-line ATP testing
Weber Scientific Market Specialist Tom Boudreau
Strategic Consulting  President Bob Ferguson