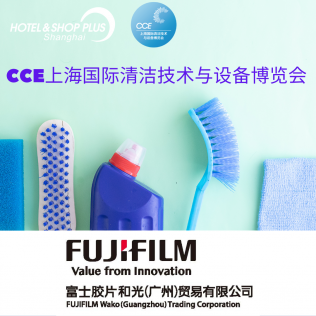 CCE Shanghai International Cleantech Equipment Expo 2023



Hotel & Shop Plus Shanghai International Hotel & Commercial SPace Expo Series will be held on March 28-31th, 2023 at Shanghai New International Expo Center. The exhibition was sponsored by ISSA International Cleaning and Sanitation Industry Association, China Tourism Hotel Industry Association, China Department Store Commercial Association, Ministry of Housing and Urban-Rural Development · Co-sponsored by China Architecture and Culture Center and Shanghai Bohua International Exhibition Co., Ltd., it attracted buyers from property management companies, cleaning companies, public facilities management companies, commercial real estate, department stores, shopping center owners, hotel groups and other terminal industries from all over the country. It aims to provide one-stop environmental sanitation solutions for domestic hotels, hospitals, schools, office buildings, scenic spots and other commercial spaces, as well as residential areas, municipal sanitation, industrial plants and public facilities.
Lumitester Smart is a portable luminometer for ATP test. The ATP Test (Kikkoman A3) provides easy inspection for cleanliness levels by using LuciPac. It is AOAC and GBAC STAR Technology ™ certified
For more information Lumitester Smart/LuciPac A3
AOAC validated culture media methodology, Easy Plate comes in an easy-to-use, stackable film plate format that saves on space, reduces waste, eliminates preparation time and labor, and streamlines your test procedures.