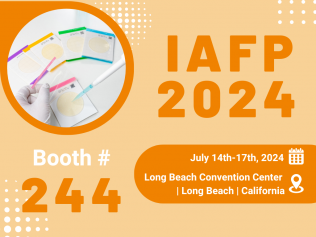 PROPAK ASIA 2023: The 30th International Processing and Packaging Exhibition for Asia
ProPak Asia is Asia's Number One international trade event for Processing & Packaging Technology. ProPak Asia truly is the "Must-Attend" industry event in Asia for Asia, as quality and variety of products increase and expand, and productivity of operations and manufacturing standards are driven higher by consumer demands and new automation and technological advances.
PROPAK ASIA 2023 celebrates its 30th anniversary
In celebration of its milestone 30th anniversary, ProPak Asia 2023 is set to be more special than ever to enhance the manufacturing industry and overcome global challenges in a sustainable and socially responsible way.
Over the last three decades, the Processing & Packaging industry has been developing quickly and adapting rapidly to manufacturing needs and ever-changing trends. ProPak Asia has stayed committed to offering key solutions, providing a solid support, and enabling businesses and professionals to connect and build strong networks with the common goal of accelerating the growth of the manufacturing industry.
Lumitester Smart & LuciPac A3 series
Join Mega Science at booth # AH 47 to learn about the new generation ATP Test (Kikkoman A3).
Better detection equals better protection
Find what others can't - See for yourself why there's no clean like A3 clean. ATP Test (Kikkoman A3) detects ATP+ADP+AMP with one swab to give you the whole picture.
Eliminate Contamination
Sanitation is critical to food safety and ineffective cleaning can affect the appearance and taste of food, harbor microorganisms and promote the production of biofilms. So, if your sanitation system only detects ATP, you're missing potential contaminants. ATP can be unstable and decompose into ADP and AMP. This means conventional systems that test for ATP alone may fail to find the true presence of contamination and may produce false negatives. Only the breakthrough chemistry in ATP Test (Kikkoman A3) detects ATP, ADP and AMP - more than any other product out there. Ensure better surface sanitation and support a more effective sanitation program that reduces the presence of resident organisms and the risks from food pathogens.
Resource