Fast, onsite screening for Histamine in food.
Histamine poisoning is one of the most common forms of food intoxication and is caused when unrefrigerated fish begin to spoil. For this reason, the presence of histamine in fish is regulated by national and international law - especially by import and export agencies. This means that you cannot wait for test results when it comes to histamine in fish products. You need a rapid test for histamine that is easy-to-use and provides fast results.
Products
Histamine Test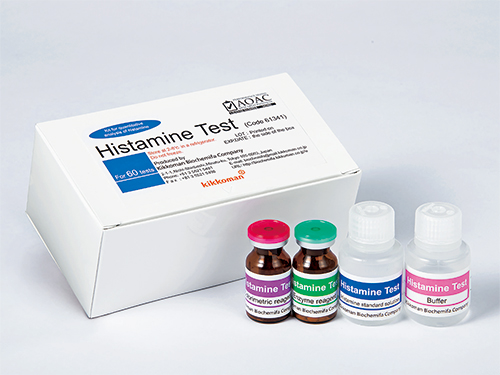 Histamine Test is validated assay for the determination of histamine in tuna, bonito, canned tuna, fish sauce and other products. more ....
Histamine Check Swab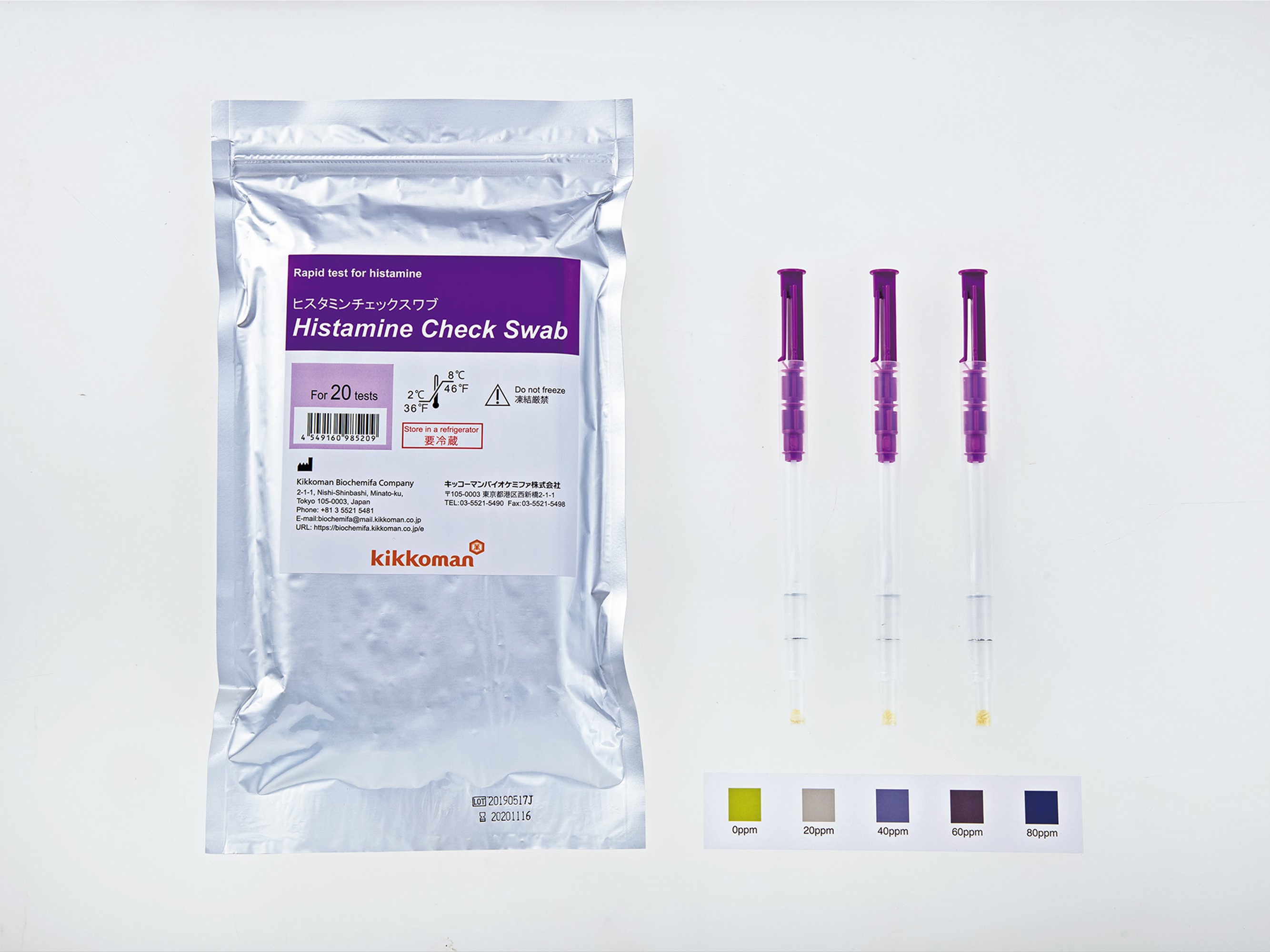 The Histamine Check Swab is a rapid, portable, colorimetric screening test for histamine.  more ....