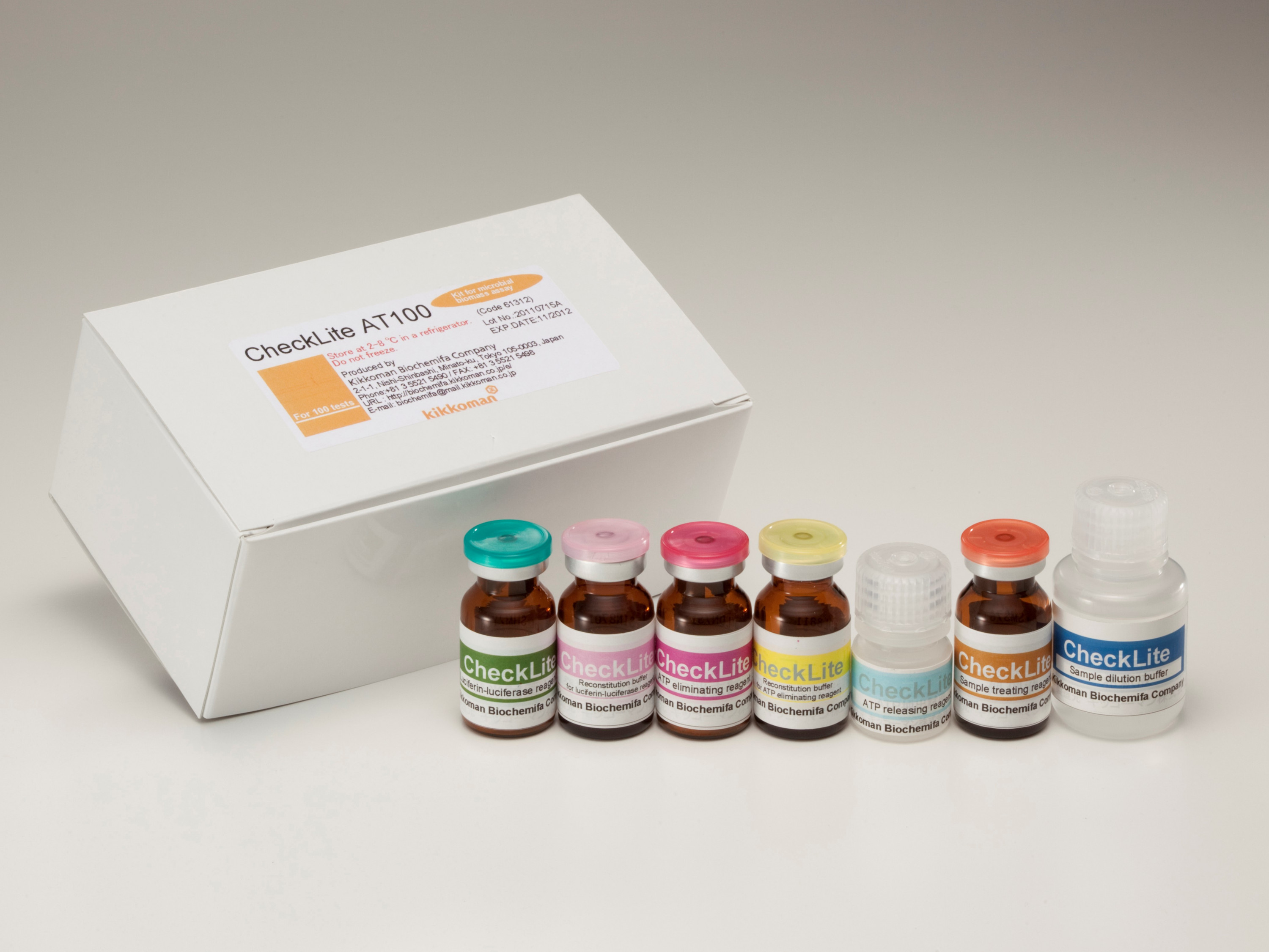 CheckLite AT100 is a rapid test for detection and quantification of microbial biomass in low acidic beverages and retort packaged low-acid foods. CheckLite AT100 makes microbial biomass assessment and aseptic testing of foods and beverages easy and fast. The ATP releasing reagent and ATP eliminating reagent will efficiently eliminate non-microbial ATP. CheckLite AT100 makes it possible to release products days faster compared to the traditional microbiological methods.
Composition of kit
Product Name
CheckLite AT100
Product Code
61312
Number of measurements
100 assays
Composition

Luciferin-luciferase reagent (lyophilized) x 2

Reconstitution buffer (5.5 ml) x 2

ATP eliminating reagent (lyophilized) x 2

Sample dilution buffer x 4

Sample treating reagent x 2

Reconstitution buffer (5.5 ml) x 2

ATP releasing reagent (5.5 ml) x 2

Storage
2-8 ℃
Expiry
End of month after 16 months from manufacturing date.
Caution
CheckLite AT 100 should be stored at 2-8 ℃ in a refrigerator. DO NOT FREEZE.