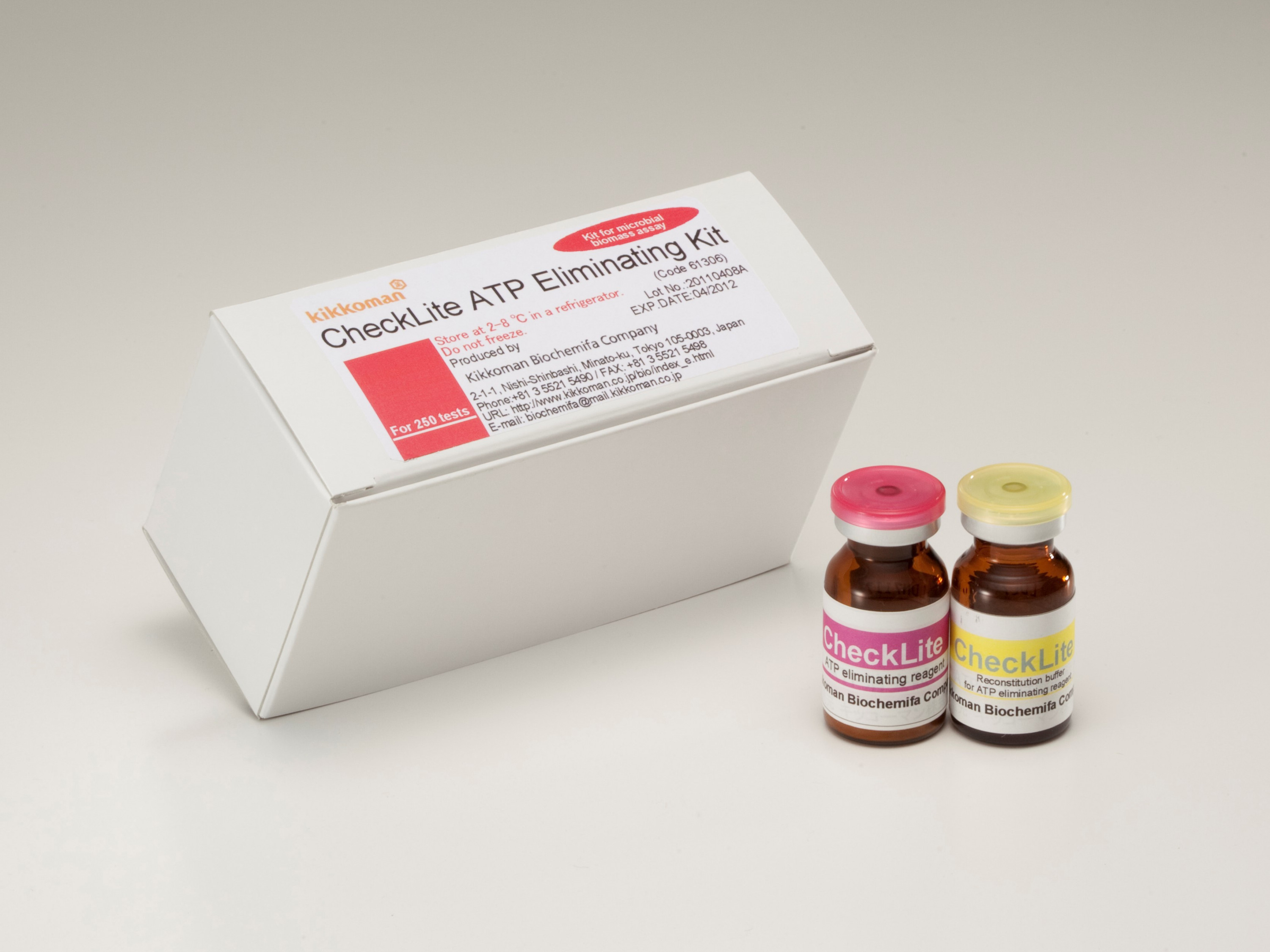 Rapid tests that use ATP and bioluminescence to detect bacteria rely on the relationship between the level of intercellular ATP and the luminescence produced. In some samples, the presence of extracellular ATP – common in food and environmental samples – can reduce the sensitivity of the test. The CheckLite ATP eliminating Kit reduces extracellular ATP in samples and can reduce this interference and increase the sensitivity of ATP-based rapid tests.
Composition of kit
Product Name
CheckLite ATP Eliminating Kit
Product Code
61306
Number of measurements
100 assays
Composition

Luciferin-luciferase reagent (lyophilized) x 2

Reconstitution buffer (5.5 ml) x 2

ATP eliminating reagent (lyophilized) x 2

Sample dilution buffer x 4

Sample dilution reagent x 2

Reconstitution buffer (5.5 ml) x 2

ATP releasing reagent (5.5 ml) x 2

Storage
2-8 ℃
Expiry
End of month after 16 months from manufacturing date.
Caution
CheckLite ATP Eliminating Kit should be stored at 2-8 ℃ in a refrigerator. DO NOT FREEZE.