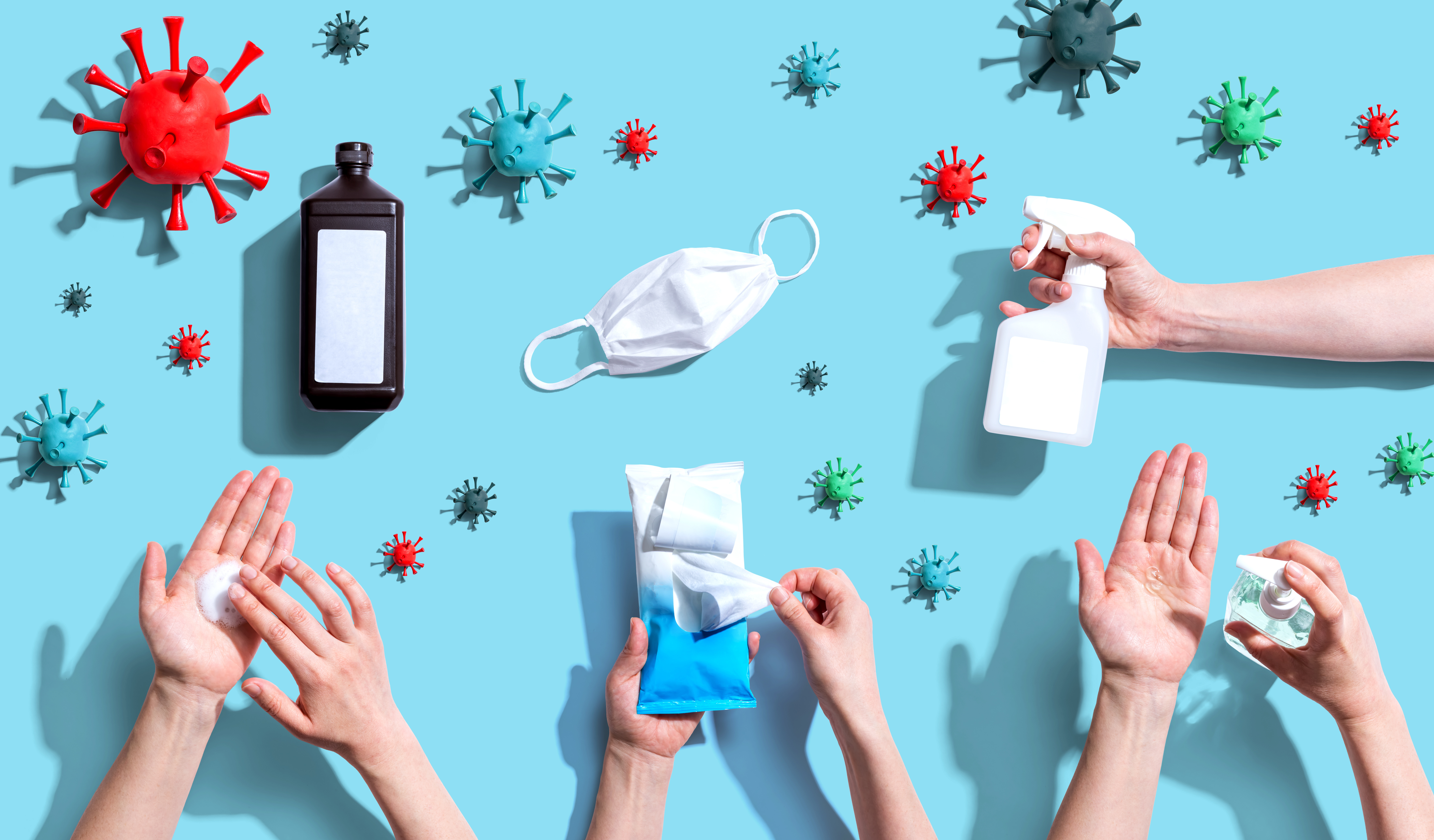 Find what others can't
- better detection equals better "protection"
Kikkoman Biochemifa Company is closely monitoring the evolving situation of Coronavirus disease (COVID-19). As Coronavirus disease spreads, we have received many questions regarding Lumitester Smart & LuciPac A3. Below, you'll find answers to common questions. We hope you find this helpful.
Can Coronavirus be measured?
Viruses, which are not technically living cells, usually do not contain ATP.
Examples of fatal diseases caused by viruses include the flu, Ebola, SARS and AIDS.
A3(ATP, AMP and ADP) hygiene monitoring systems do not detect viruses.
Our products are designed to detect invisible or trace amounts of product stains and residues.
Apart from viruses, microorganisms and other organic substances contain ATP. Consequently, it is effective for daily evaluation of cleaning.
Lumitester Smart & LuciPac A3 hygiene monitoring system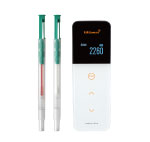 Lumitester Smart&LuciPac A3 hygiene monitoring system is capable of detecting and quantifying stains and residues undetectable by the human eye in hospitals, healthcare facilities, restaurant kitchens, food processing facilities, and more through a 10-second process with three simple steps "swab/measure/analyze". This allows users to implement appropriate countermeasures quickly and on the spot for improved hygiene management, thereby preventing food poisoning and other health hazards.
Usage scene
Healthcare
Hygiene Education
Food & Beverage Processors
Food Service

Evaluation for environmental hygiene focuses on those areas frequently touched by hands, where have high possibility of cross-infection.

Hand-washing is the best defense against infection. Since a measurement result comes out on site, it supports hygiene education as an effective tool. 

Insufficient cleaning of food contact surface can cause product contamination.

The main cause of food poisoning is secondary contamination due to inadequate cleaning.
The Principle of "A3 Hygiene Monitoring System''
What is A3 (ATP + ADP + AMP)
ATP (adenosine triphosphate) is the primary molecule involved in metabolism in all living organisms. ADP (adenosine diphosphate) and AMP (adenosine monophosphate) are derived from ATP during the processing, such as heat treatment and fermentation.
ATP cycling method
This kit utilizes Kikkoman's own biotechnology "ATP cycling method". Ultrahigh sensitivity is attained with ATP plus ADP, AMP detection (Patent pending).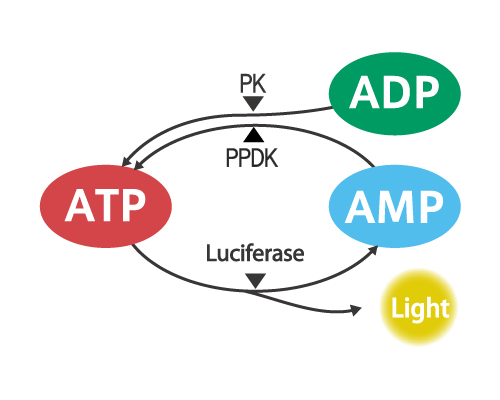 ATP Synthase
PK : Enzyme for the conversion of ADP to ATP
PPDK : Enzyme for the conversion of AMP to ATP
Luciferase
Enzyme for producing light in the presence of ATP
How does it work ? ( What is ATP+ADP+AMP Hygiene Monitoring System ? )
ATP, ADP, AMP are present in contaminants of facilities ( microorganism, excrement, body fluid, blood and food residue ). If the level of ATP, ADP, AMP is high, the cleaning is considered insufficient. If the level is low, the cleaning is considered adequate. By using Kikkoman's Lumitester & LuciPac A3 allow to measure the absence of biological contamination (ATP, AMP and ADP) in 10 seconds.


Contact us
For more information, contact us online at Kikkoman Biochemifa company website.
Product case studies
Reference
Shibata H, et al. Investigation of the Cleanliness of Hospital Environmental Surfaces by Adenosine Triphosphate Bioluminescence Assay. Jpn J infect Prev Control 2014; 29:417-22.

Bakke M, et al. Evaluation of the Total Adenylate (ATP+ADP+AMP) Hygiene Monitoring Test in Healthcare Settings. J Prev Med Hyg 2019;60:E140-6.

Flyer
Flyer - A3 Technology regarding SARS-CoV-2 and environmental monitoring for Janitorial Service and many sites.